Installation / Configuration
What operating systems are compatible with ADAM Author ?
a
ADAM Author is compatible with Windows Microsoft (from Windows XP onwards)
Can I use ADAM Manager on all browsers ?
a
Internet Explorer11, Firefox et Chrome.
4Dconcept performs test campaigns on all browsers (Internet Explorer, Chrome and Firefox)
Can I rebrand ADAM Viewer ?
a
Yes ADAM Viewer can be totally adapted to your internal corporate identity. It includes, colors, fonts, icons and logos modification.
Can I use ADAM Viewer on mobile devices ?
a
ADAM Viewer as a specific tablet ergnonmy that can be selected from the home page or in the preferences tab of the viewer.
What are ADAM Viewer installation prerequisites ?
a
There is none. ADAM Viewer is a Java application that embeds all the necessary component in Java (Data base, web server, etc.)
Functions / Customization
How does data update work on ADAM Viewer ?
a
Data update is done via the administration backoffice of the Viewer. The next version of the data package can be a differential package that only contains modified or new documents.
Can I put non XML data into ADAM Viewer ?
a
ADAM Viewer supports other format that XML data such as HTML or PDF data that can be imported into the system.
Can I put 3D data in ADAM Viewer ?
a
We do integrate several 3D partner technology such as Cortona3D, CatiaComposer or Gpure.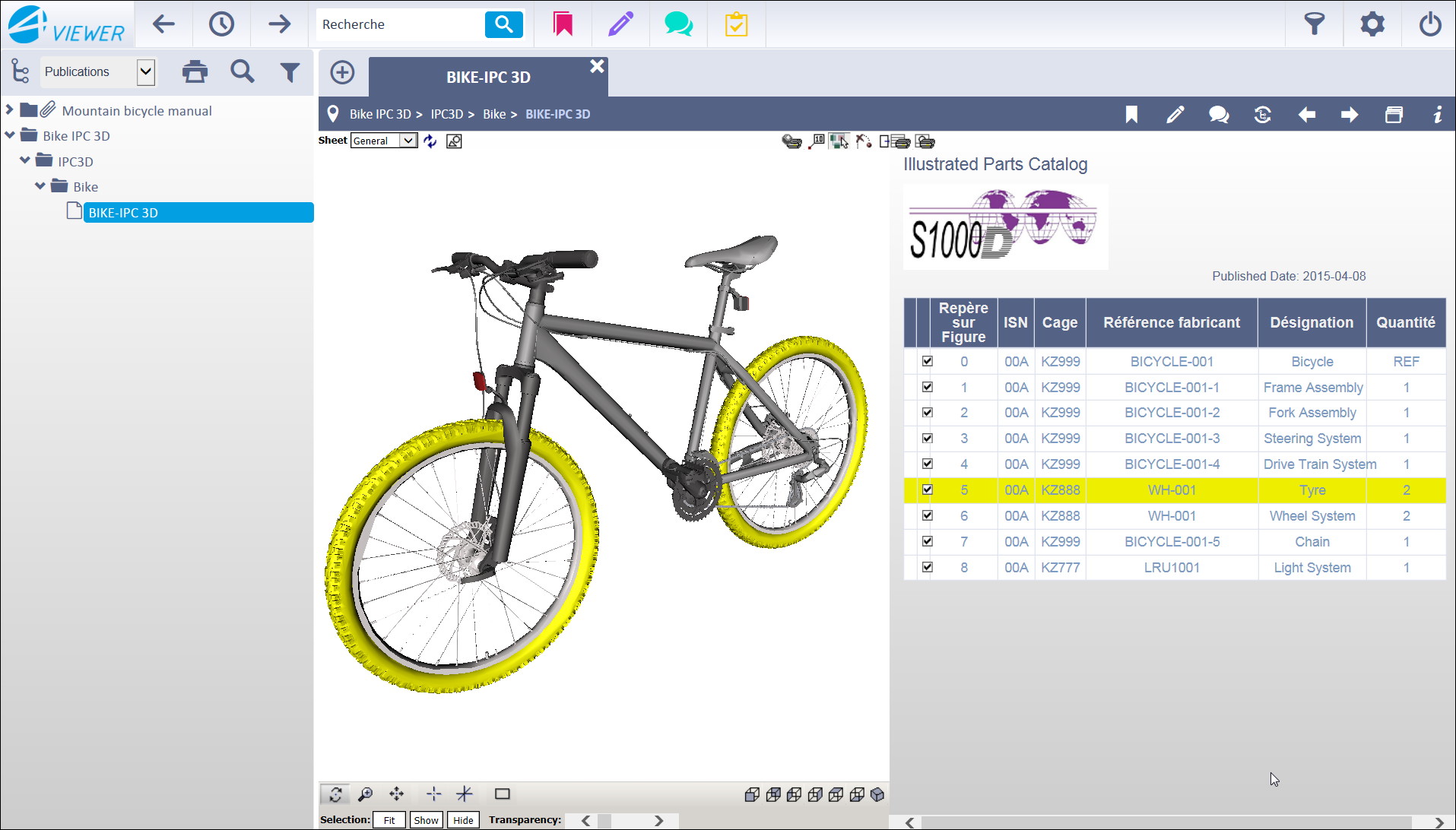 Can I use ADAM Viewer on all browsers ?
a
ADAM Viewer is an HTML5/CSS3 viewer. It means that all recent browsers are compliant. 4Dconcept uses Internet Explorer 10+, Chrome, Firefox and Safari to perform test campaigns
Does ADAM Viewer require an internet connection ?
a
ADAM Viewer can work either as client/server application or as a standalone application that can be used locally (e.g. on tablet)
Webservices
Can ADAM Viewer interacts with another tool (e.g. diagnostic tool) ?
a
ADAM Viewer contains API REST that can be used to search for a document and generate hyperlink to it via web services.